When you're a start-up, a good visual system can be the difference between making it and closing up shop. ChatENG approached me with 2 pieces of the puzzle: a logo and a color. From there, it was up to me to finish the picture and design their
website
and digital lessons. For a company trying to make learning English speaking skills fun and accessible, it had speak to both children and potential investors alike.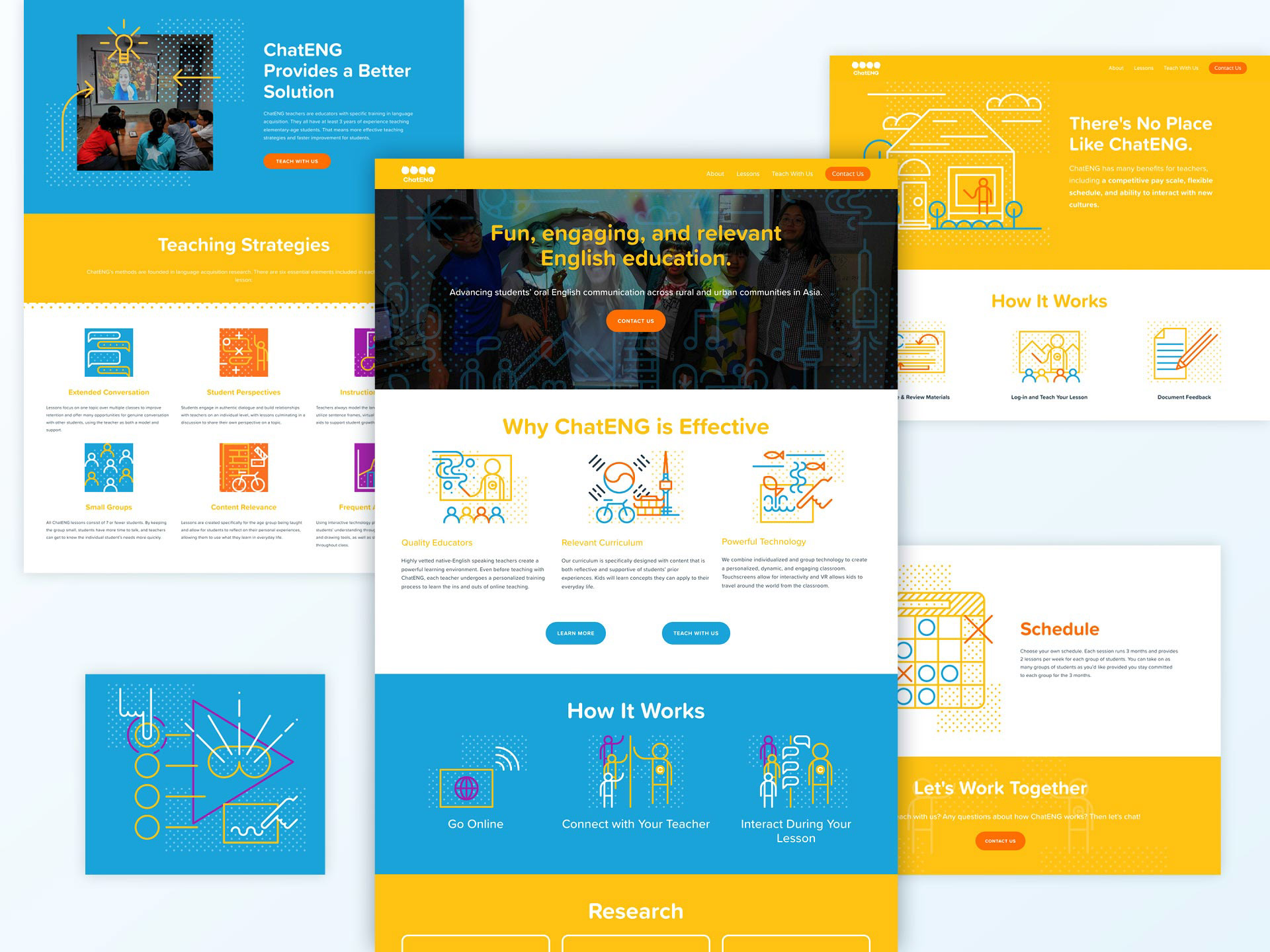 After discussions with the ChatENG team and researching their competition, we built personas to help clarify our design and content for the website. I then created wireframes for each page to quickly iterate and find the best path forward. Because the company is so new, they lacked a large library of photography, so it was imperative that I create an illustrative system to communicate complex ideas that were unmistakably ChatENG.

Building off of the existing logo and logotype, I created a secondary mark for social media and other purposes (like a favicon). The logo also served as inspiration for the visual system, specifically in it's geometric foundation and mono-weight font, Gotham. I kept coming back to the idea of connection; ChatENG uses technology to bring educators and students together. I ended up creating a dot grid that served as the foundation for illustrations and could also interact with photography, separate sections, and more. It's as flexible as it is easy to understand, allowing the ChatENG team to create more as needed down the road.

Being a start-up, money is tight, so I found an appropriate substitute for Gotham Round for web use: Proxima Soft, a Typekit font. Saving the brand without breaking the bank.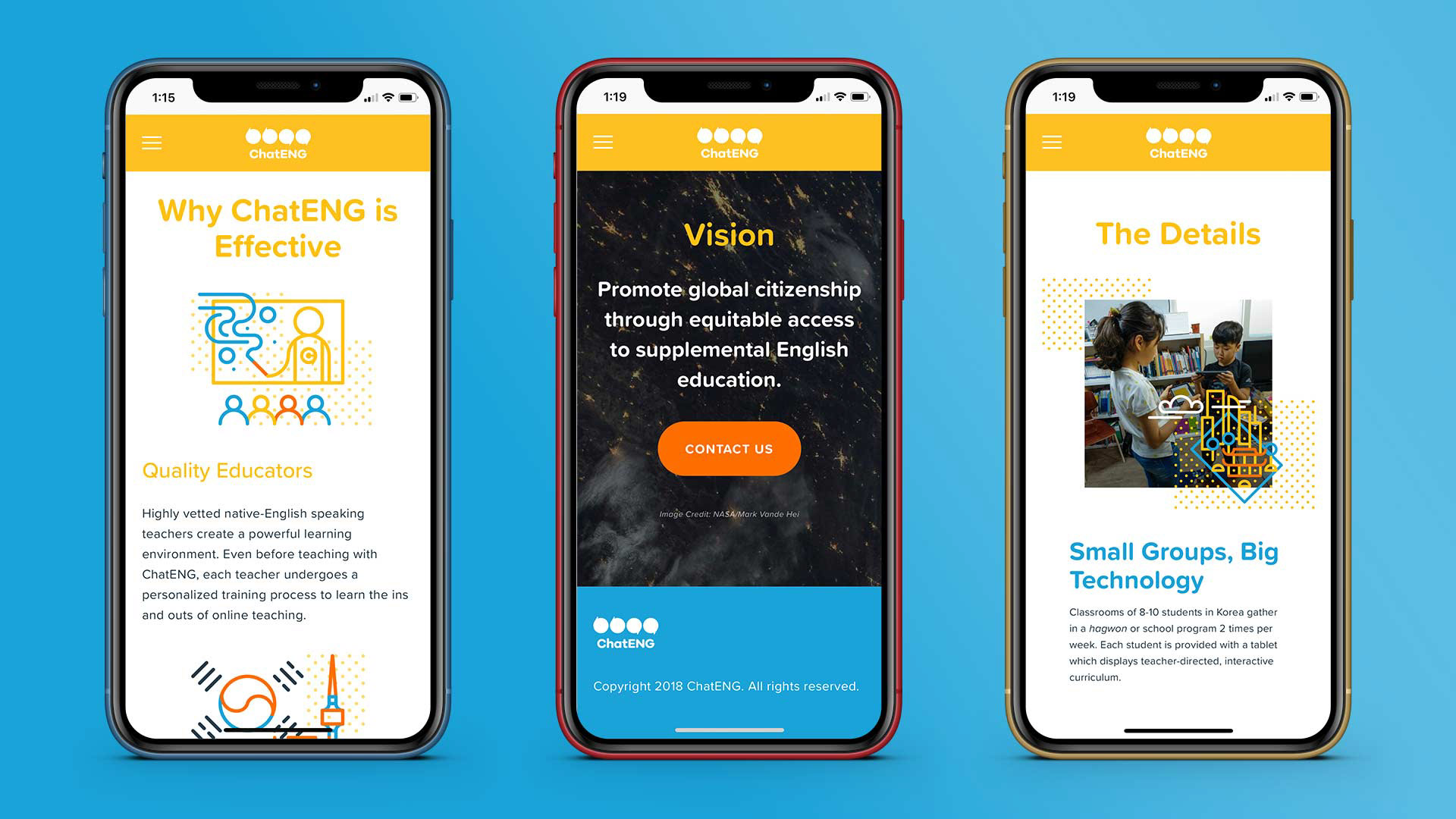 The lessons utilize a tablet to allow for interactive elements, including a virtual reality function that allows students to look through it and travel around the world, as well as drawing on the screen and more.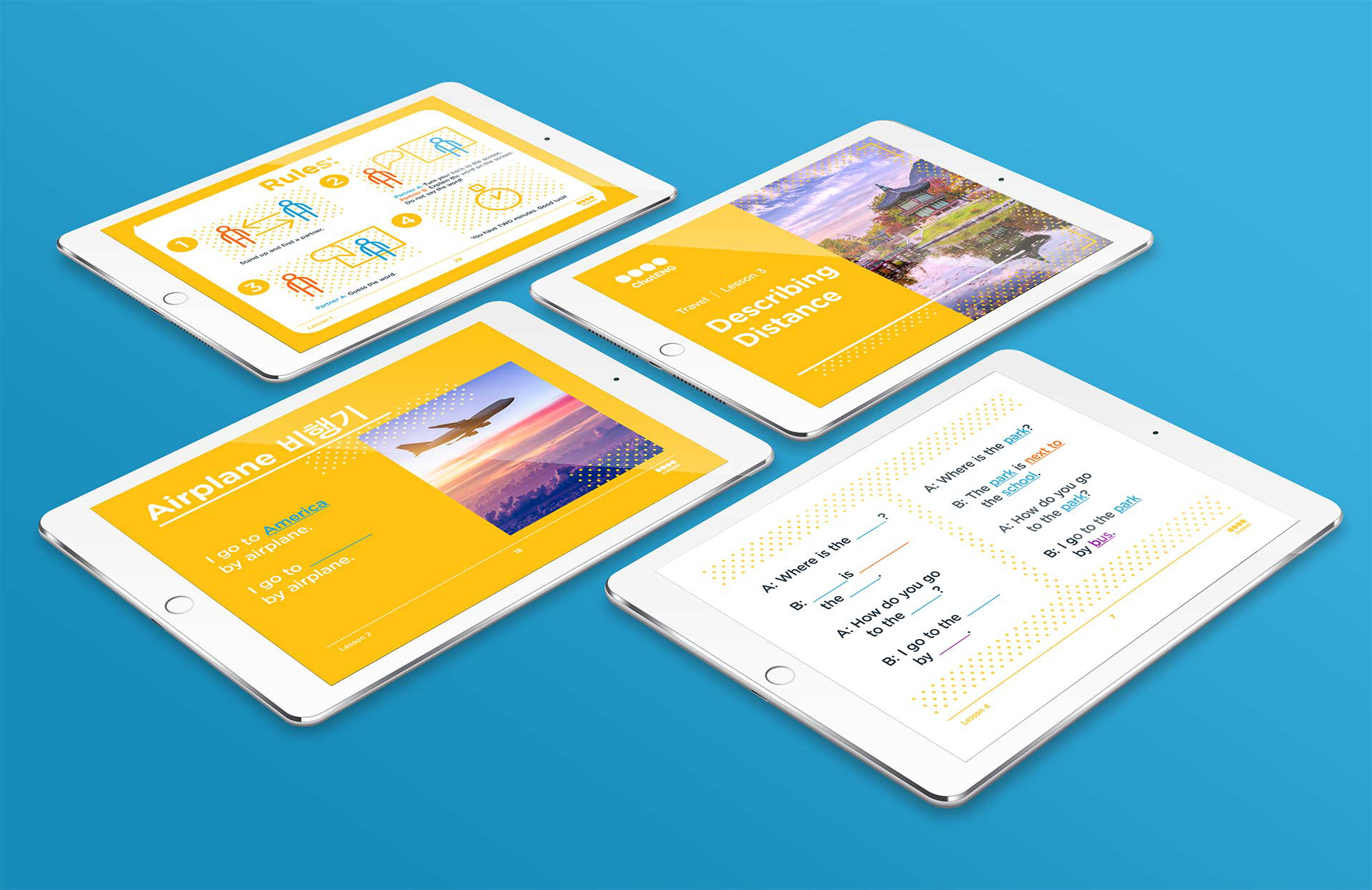 This project was a lot of fun to work on, because I got to think like a kid again. Thanks to ChatENG for working with me on it.