TLC's unique gift is providing both a nationally-accredited preschool curriculum and the atmosphere of a family. That family consists of staff, parents, and children, all working together to teach, learn, and have fun. Every person that walks into TLC is part of that family.
The logo reflects this, with all parts joining together to create the whole. I came up with a concept that I dubbed "soft glass." The shapes are round and approachable, with the overall shape resembling that of a welcoming embrace. The translucency of the forms also evokes that of stained glass, a common element of the church in which TLC is a part.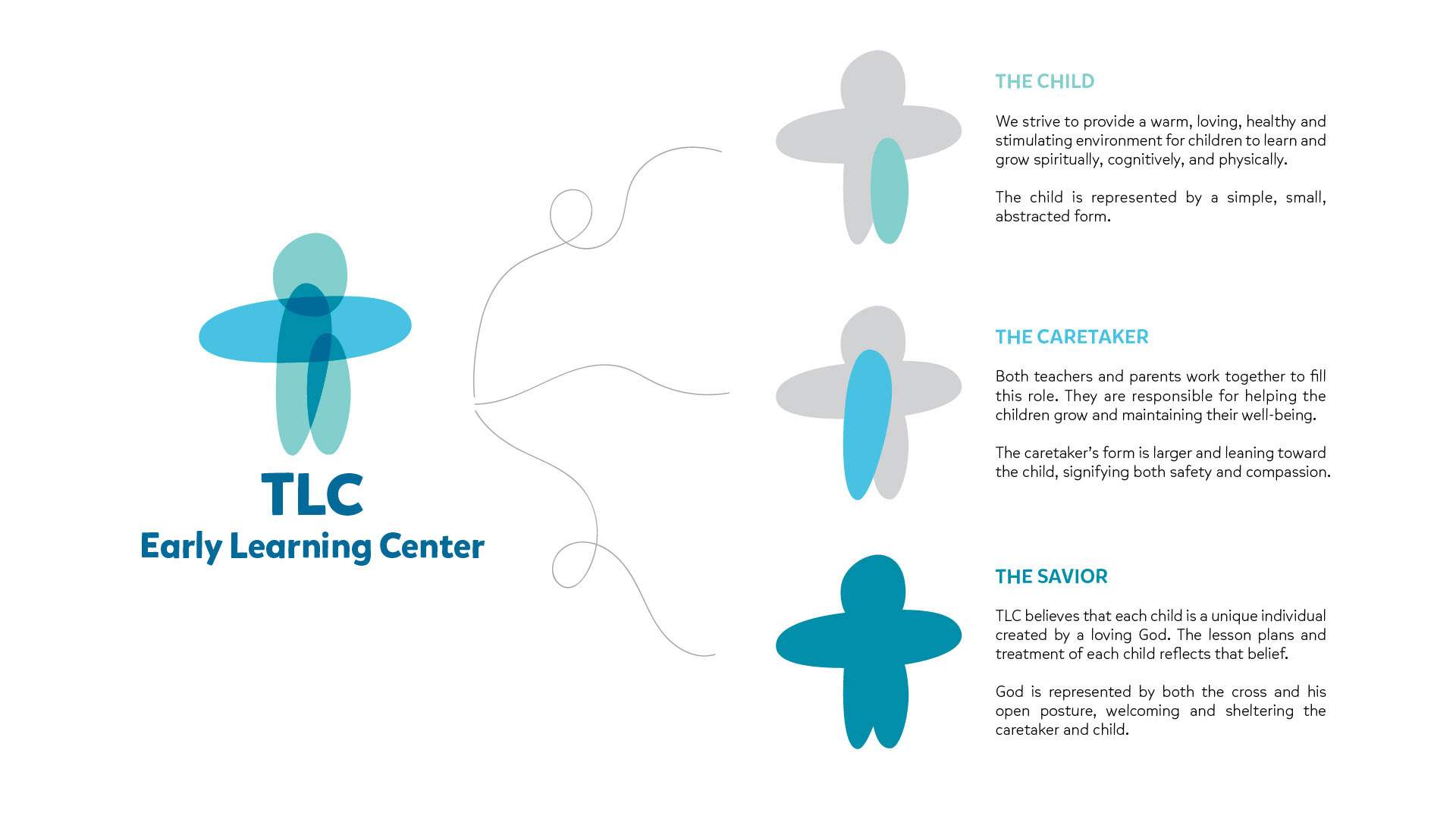 Each classroom has its own animal mascot, so I created a logo for each room, using the common vernacular of the cross shape to bind them together.